Saturday, November 08, 2008
Currying favor with kids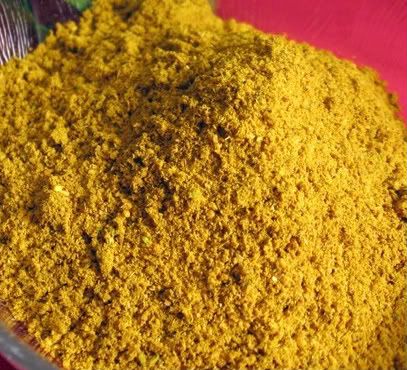 For the "you may be a hippie if..." file. My son has a friend overnight. I ask our six-year-old guest what he would like to have for dinner expecting the answer to be "hot dogs" or "spaghetti." His response: "can you make chicken curry?"
He may have had my Burmese curry chicken stew once before and remembered it, I'm not sure. But I look for any excuse to make the stew I've loved since I was a toddler. I got the recipe from Mahbi Gill, a woman of Burmese origin who has been like an aunt to me since I was born. She lives in a Victorian on Eureka Street in the Castro, where she has lived since prior to my birth. Her home was my first stop after I left the hospital following a birth I resisted until they had to cut me out. She is a caterer and an excellent cook, famous for her patented stew, the recipe for which she gave me when I left for college (I had thought it had to be read from a tablet of stone, but the recipe is simple!).
There were many occasions where my mother dropped me off at her home for a day, and I remember the many occasions on which she cooked the stew all day the smell of curry would permeate the entire home all day and I'd be looking forward to dinner the whole time. From these memories, curry became my comfort food and I put it into everything from my egg salad to a curried vinagrette salad dressing.
Ingredients:
One medium to large chicken - including the giblets if you like (I do).
One very large onion, or two medium onions. Or more maybe.
Three or four large cloves of garlic or the equivalent.
One bell pepper.
One six ounce can tomato sauce.
Two slightly heaping tablespoons of curry (more to taste later if you like).
Two slightly heaping tablespoons of cumin (yes, I know there's already cumin in most curries).
A little salt.
Heat up some olive oil and a touch of toasted sesame oil if you have it in a large pot, preferably a cast iron or something like it. Dice up the onions, garlic, and pepper and saute until onions are translucent. Then dump in the spices. It's important to do this before you add the tomato sauce because you want to cook the spices a little bit directly, stirring constantly to keep it all from sticking because the spices dry out the onion mixture a bit. When the smell of curry/cumin reaches the farthest corner of your home, pour in the tomato sauce and reduce the heat.
Cut up the chicken into pieces and add to the mixture, stirring it in so that all of the chicken is coated with curry stuff. Cover and cook at a low heat stirring every ten minutes or so until the moisture leaves the chicken and creates a broth. There should be plenty of liquid after awhile, but if there isn't you can add a little chicken stock or broth if you like. Not too much!
Cover and cook for an hour or so, then uncover slightly and cook for another hour or even longer. Don't worry that the meat starts falling off bones, it tastes fine. Remember to stir semi-frequently, unless you transfer the whole thing to a crock pot at some point. Maybe even then, I don't know how to cook with a crock pot. Let the aroma spice up your house.
Serve over basmati rice and serve with steamed broccoli and a hearty dry red wine. You won't have my associated memories, but you can create some for you own kids.
Comments:
I make a similar recipe its easy and good. I usually add some ground red pepper and garlic because it like it hotter. Also sometimes throw in some cabbage or chopped eggplant near the end to make it more of a one dish meal.
Not to be a food snob, but if you really like curry, making your own spice mix is vastly better than the premixed yellow curry powder. The powders have too much tumeric, its the cheapest spice.
Making your own combo takes more effort to have the ingredients handy, but its really a lot better. The taste of fresh spices and less turmeric makes all the difference. The co-op and herb stores stock the whole spices you need. I use a morter and pestle to grind. You can just put it in a paper bag and smash lightly with a hammer too. Don't need to grind it up all the way to a powder. really doesn't take much time at all. After a few times you can adjust the porportions to get the flavor you like, or add other flavors like cinnamon. Here's a link to some recipes:
http://www.articlesbase.com/recipes-articles/curry-powder-recipes-indian-curries-and-garam-masala-505568.html
Post a Comment
Links to this post:
<< Home