Friday, November 21, 2008
"Is it okay to be liberal again?"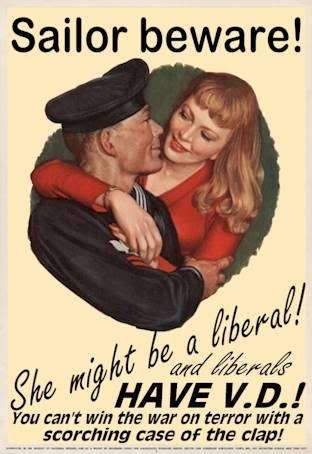 Michael Lind is an unapologetic liberal as announced in his decade old manifesto "Up from Conservatism." He was a Buckley protege conservative at one time and he puts together some interesting thoughts outside the box of any ideology. Obviously the word doesn't have the negative power it acquired during the 1980s, and it was used by Republicans with minimal success in 2000 and 2004 (one of the few attacks Kerry managed to parry easily by responding to the question of whether he's a liberal with the simple "on some issues, obviously"), and not even really attempted against Obama (McCain tried for a bit of a longer throw with "socialist" but even that didn't take).
The term "progressive" to describe the moderate left actually predates the use of the term "liberal" as Lind somewhat points out. The term "liberal" in the late 1800s and early 1900s actually referred to more of a free market ideology. Progressivism, despite it's elitist shortcomings elaborated upon in Lind's article, represented a mixed economy approach differentiating themselves from the "liberals" of the time as well as the socialists. The term "liberal" to describe social democracy really didn't come until the reallignment under the New Deal.
In any case, Lind argues with justification that
liberals should step up and reclaim the mantle
.
If the conservative era is over, can liberals come out of their defensive crouch and call themselves liberals again, instead of progressives?

In the last two decades, Democratic politicians, including Barack Obama, have abandoned the term "liberal" for "progressive." The theory was that Richard Nixon, Ronald Reagan and George W. Bush -- and Rush Limbaugh, Sean Hannity and Pat Buchanan -- had succeeded in equating "liberal" in the public mind with weakness on defense, softness on crime, and "redistribution" of Joe the Plumber's hard-earned money to the collective bogey evoked by a former Texas rock band's clever name: Teenage Immigrant Welfare Mothers on Dope.

I've always been uncomfortable with this rather soulless and manipulative exercise in rebranding, for a number of reasons.
Then he lists them off and elaborates. Some of those topics deserve a little more treatment and debate, including this passage:

Unlike progressivism and conservatism, liberalism is not a name that implies a view that things are either getting better or getting worse. Liberalism is a theory of a social order based on individual civil liberties, private property, popular sovereignty and democratic republican government. Liberals believe that liberal society is the best kind, but they are not committed to believing in universal progress toward liberalism, much less universal progress in general. Many liberals have been skeptical about the idea of unlimited progress and have believed that a liberal society is difficult to establish and easily changed into a nonliberal society.
And well, actually, most liberals do believe in progress, which comes with the glass-half-full view of human nature which distinguishes it from both conservatism and radicalism. The concern for the easy change into a "nonliberal society" doesn't stem from a lack of belief in progress necessarily, but is termed "regression" or "reaction." But you always here phrases like "two steps forward, one step backward." Lind himself may be retaining some of that Buckleyian cynicism about human nature. Then again, he probably wants to win that fight between some modern liberals and conservatives over the soul of Edmund Burke. Personally, I'm happy to cede that fight and claim Tom Paine as rightful Enlightenment representative of progressivism or liberalism.
Then again, as you'll read in the article, he's also fighting the liberty front with libertarians. Certain concessions about human nature have to be made. Lind's the right one to make them.
Image comes from Photobucket.
Comments:
It's our fault. We thought all the liberals went off somewhere and died. We should have hunted them all down.
Post a Comment
Links to this post:
<< Home