Saturday, November 22, 2008
Squaw Rock legend courtesy of two Sohum bloggers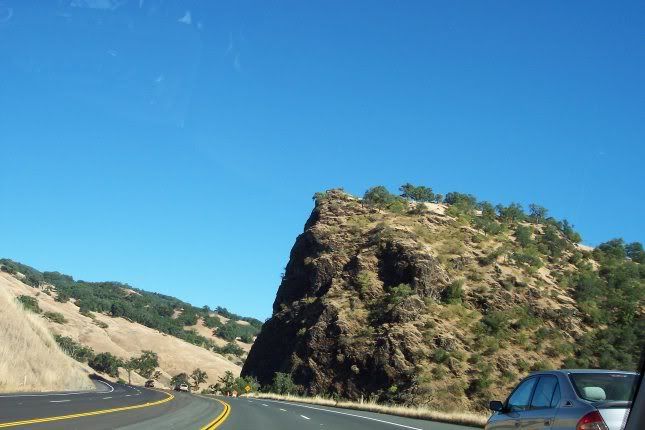 I just wanted to draw your attention to these posts on Squaw Rock, in Mendo by 101, near the Sonoma County border. Both Kym and Ernie have deep family north coast roots and you can find some fascinating local history on both blogs.
Kym's post
was first. Ernie has
some more
.
My reaction the first time I heard the name some 20 years ago was to sneer at the naming as borderline racist as the word "
squaw
" is
Alonquian
, a language grouping which is located well east of California, the word actually having been recorded by Plymouth colonists as part of the language of the tribes they encountered. What I didn't know until I just googled the word is that Alonquian is a subset of languages in the
"Algic" family
. There are two languages in the Algic family which are not Alonquian - Yurok and Wiyot. I realize that neither of the latter extended so far south, but I guess it's not completely unfathomable that the word was used on the north coast. Maybe someone can tell me if either of the local tribes use the word?
The map of the Algic language (obviously long after its theoretical roots in the Pacific northwest) comes from Wikipedia.
Comments:
Thanks Hank. That answers the question. I wonder if the project contains any history of how the language which is so prevalent from the Rocky Mountains to New Foundland made it down here and became so isolated.
Post a Comment
Links to this post:
<< Home